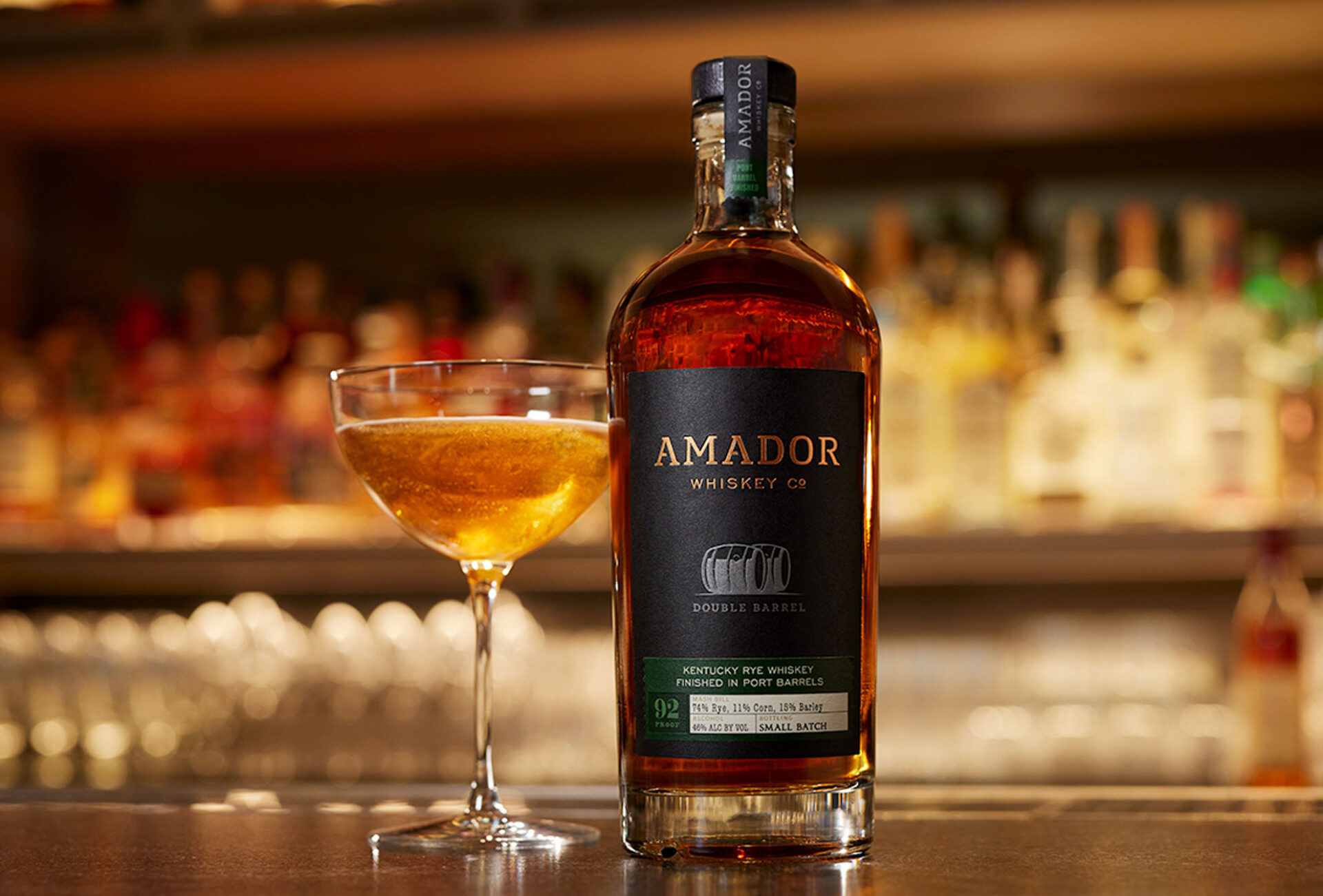 Rye Whiskey
- Port Barrel Finish -
Rye Whiskey
New Charred American Oak + Former Medium Toast French/American Oak
Sourced from a pedigreed craft distillery in Bardstown, KY
Mashbill consists of 74% rye, 11% corn, 15% barley
Aged in new charred American Oak barrels for 3 years
Finished in Amador County Terra d'Oro Port barrels for 9–12 months
Bottled at 92 proof
Pairs perfectly in a Walfdorf cocktail, Vieux Carre, or Sazerac
Fact Sheet
Amador Whiskey Co. Double Barrel Rye Whiskey has a style, spice and complexity that can only be achieved by a seasoned distiller. This well-structured spirit is double barrel aged starting with new charred American oak barrels for three years, where it's ingrained with precise flavors of baking spices, ripe blackberry and chocolate. Then the Kentucky Rye is finished in Amador County Terra d'Oro Port barrels for 9 to 12 months, finding its red hue, welcoming vanilla notes and quintessential velvety mouthfeel.
All together, Amador Whiskey Co.'s Kentucky Rye Whiskey offers a distinct savor-worthy palate, and at 92 proof this small batch 74% rye whiskey has the classic rye bite, expertly balanced with flavors of gingerbread, buttery cookie dough and toffee. The palate is rounded out with hints of vanilla and honey for a full-bodied, gratifying finish.
How to make a Waldorf
Waldorf Recipe
2 oz Amador Double Barrel Rye Whiskey
3/4 oz Trincheri® Rosso Vermouth
1/4 oz Absinthe
3 dashes bitters
Optional: Garnish with lemon peel
Rinse glass with Absinthe. Add whiskey, vermouth, and bitters. Stir. Pour into glass.
See more cocktails